Email Marketing
---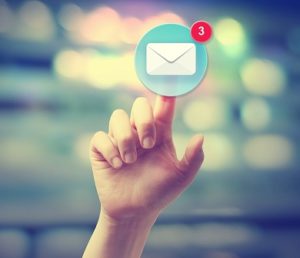 Email marketing provides an average ROI of around 4,300% (according to the Direct Marketing Association).
Email offers a direct line of communication to help turn your contacts into customers. Compelling content can make email marketing one of the most powerful weapons in your marketing arsenal.
Not Just Spam
Most of our inboxes are bombarded each day, but that doesn't mean your messages has to get lost in the shuffle. Offering your subscribers valuable promotions, industry insights, and helpful buying information can build trust and inspire customer loyalty. Package all that with a beautifully designed email template, professional copywriting, and consistent scheduling, and your customers will look forward to seeing your name in their inbox.
Mayberry's email marketing experts can help you get your brand's message open, read, and acted upon. Just call (615)591-3400 or email info@mayberrymarketing.com to learn more.
---